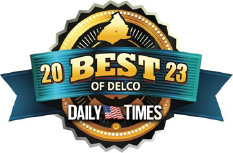 Dotty's Gourmet Kitchen & Market
2058 Sproul Road
Broomall, PA 19008
Mon-Fri: 11:00AM - 6:30PM
Sat: 10:00AM - 4:00PM
Sun: CLOSED (Open for Catering)
Homemade Meals Done Right
---
Food Is Love
---
Dotty's Gourmet Kitchen offers delicious entrees, vegetables, salads, soups, and desserts that are hand crafted by the chef herself. We offer grab-and-go meals from our kitchen to suit your busy schedule. Also, check out the specialty section in our store for food items and kitchenware that you can't find in any other store!
Check out our menu items in our catering section.
Our Gourmet Meals
Food tastes better when you eat it with your family
Many of our food items are gluten free and vegan. Please ask our experienced staff if you have any questions.
---
Check out our Facebook page for daily specials.
"…Soup is the song of the hearth and the home.…"